Effective Document Collection and Paper Document Storage Solution for Your Office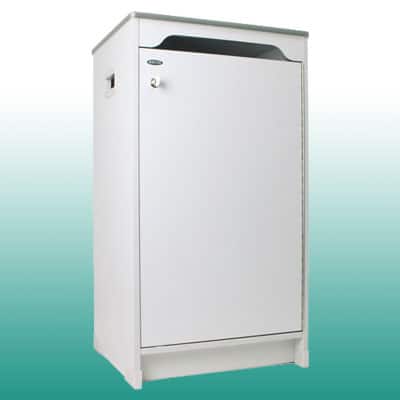 UltraShred offers the perfect document storage solution for your office for secure onsite shredding every 2 or 4 weeks. Use the Regal Console to securely collect your private files for shredding. Visually pleasing and meeting your HIPAA and Information Governance needs, this container suits any office environment and protects your customer and proprietary information from prying eyes. Materials are securely shredded and recycled making it a sustainable and secure process at an affordable rate.
The innovative Regal Ergo Cabinet® is the perfect product for effective document collection and paper document storage in the office. Besides its small footprint, the document cabinet has many unique features including:
A patented door mounted paper guard which completely swings out of the way for faster service for removing the bag from the document cabinets
Sturdy patented Steady Hooks have been tested to support 200 lbs without bending or pulling out. Unique shape makes taking the Steady Bag in and out easy
Industry first for the spring loaded lock for ultimate data security and automatic locking is a time saver; slam it and walk way
Dimensions (in): 19W x 17D x 35H; (cm 48W x 43D x 90H).
Capacity: Up to 90 lb (41kg).
Fully compliant with The Joint Commission (formerly JCAHO) and NFPA Life Safety Code 101 for medical care facilities; 30.033 dry gallons.
The Regal cabinet features glue and dowel and cam locks for rock solid construction. The bottom corner protectors will protect the REGAL from vacuuming and mopping accidents to help extend the life of each cabinet. The sturdy flat top allows for other items to be placed on top without the threat of cave-in. All this adds up to a greater return on your investment with a greater longevity of the cabinet as well as time saved at every service stop.
If you would like a Regal Ergo Cabinet installed in your office, call us at: (904) 928-0200
Best Regards,
Margaret
Request a Quote
Complete this form and receive your quote in the next 5 minutes!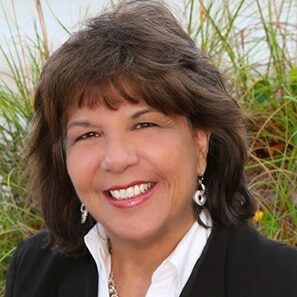 Margaret's Minutes...
To get our monthly specials and learn more about information destruction, subscribe to our monthly "Margaret's Minute" newsletter!