"Let's Hear From Our Clients!"
Tired of poor and inadequate customer service from your current shredding company? Are you kept in the loop about scheduled visits and able to make changes to your shredding program? Do they even act like they care when you call them?
The most common complaints we hear from those using "big box" shredding companies is "I haven't seen my shredding company in over two months" – "I call them, they promise to come, but never show up" – "I call them, but no one calls me back" and "I was on hold for more than 15 minutes trying to get an answer."
The secret sauce to UltraShred's success is Great Communication.
We want to hear from our clients – not avoid them!!😊We provide many ways for people to speak with us about shredding in Jacksonville, Savannah, Tallahassee, Gainesville, St. Augustine, Waycross, Statesboro, and beyond.
Our customers appreciate the UltraShred team – both in the field and in-office. UltraShred Service Techs are friendly and professional. They make it a point to get to know our clients and are available to speak with them about their shredding needs at each visit. Drivers are equipped to communicate with dispatch in real time and can convey special requests for additional services or changes in service.
Our "in-office" support team cares and responds quickly to inquiries. We reach out to alert customers to a driver's arrival, to confirm upcoming visits, and make changes in their program, helping them save time and money. A "real live person" answers our lines Monday – Friday from 8 am to 5 pm. We offer both "Live Chat" and a "Customer Request Form" on our website to help people find the answers they need. Our toll-free number is available to those outside the local calling area – in places like Panama City, Tallahassee, Gainesville, and Daytona Beach, Florida. We also serve many parts of Georgia and Alabama – including Savannah, Statesboro, Macon, Columbus, Albany, Douglas, Brunswick, Waycross, Tifton, Dothan etc., and are available by email: info@ultrashredtech.com
UltraShred Technologies is known for its great customer service! We appreciate our clients and take each request seriously. Standing by to hear from you – Call us about your Shredding Service needs today! 877-621-1234.

Request a Quote
Complete this form and receive your quote in the next 5 minutes!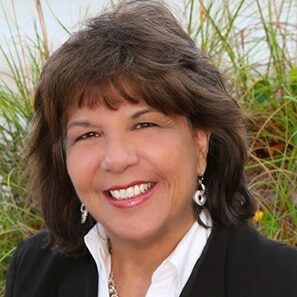 Margaret's Minutes...
To get our monthly specials and learn more about information destruction, subscribe to our monthly "Margaret's Minute" newsletter!