Shredding Services for Gainesville, Florida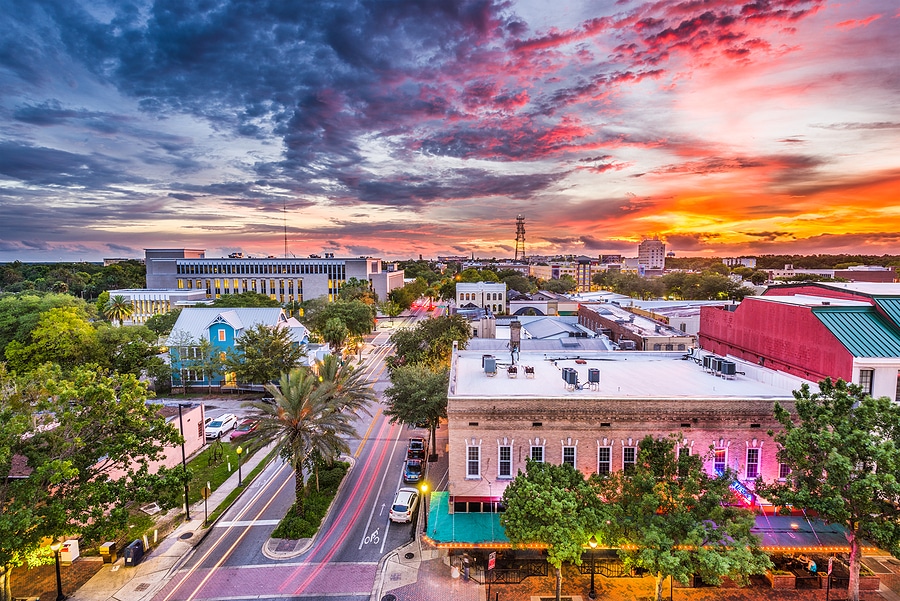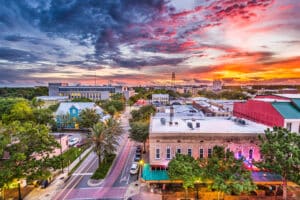 Every company and resident in Gainesville, Florida needs document shredding services at some point. When you need to have papers shredded, give UltraShred a call. We will provide you with a quote over the telephone, and you can set up your appointment on the same call.
How Our On-Site Shredding Services Work
You will be delighted to learn that we come to your Gainesville, FL location to destroy all your private documents. We can do this because we have a fleet of trucks equipped with powerful industrial shredders. All we ask is that you have your papers on ground level when we arrive. Our staff will place your paper records in our bins. The bins are locked and our truck will lift, empty, and shred them using the truck's automated system. You will also be able to see your documents being destroyed on a monitor on the truck.
Choose the Right On-Site Mobile Shredding Service for You
One-time Purge Shredding for Companies
One-time purge shredding projects happen at different times and frequencies for all types of organizations in Gainesville. Our one-time document destruction service is perfect because it is available to help your business only when you need it. Simply call us when you are ready to have business records shredded, and we will be there to take care of it for you.
Scheduled Shredding for Any Office
When you regularly dispose of papers in your office, you need our scheduled shredding service. Our scheduled services make destroying records automatic. We place the necessary number of bins and/or consoles in your office so you have a secure place to dispose of all documents. We then come to your office on a regular schedule to remove and shred the papers from each security container. We will help you determine the right frequency for your firm.
Residential Shredding in Gainesville, FL
When you don't need some of those personal files you have at home, such as bank statements, tax returns, or medical records, they can still cause a problem for you in the wrong hands. That's why you should always have them shredded. With UltraShred's residential shredding service, we come to your Gainesville residence and shred all those private papers so you don't have to worry about someone else getting their hands on them.
Hard Drive Destruction
Even though those old computers are unplugged, the hard drives are still storing your data. One hard drive can store millions of pages of documents, which is why when you are replacing a computer, physical hard drive destruction where the hard drive is removed and destroyed is critical. UltraShred will shred your old hard drives so the data can never be accessed again.
You'll Get a Certificate of Destruction
You can count on us to protect your documents and hard drives throughout every stage of the shredding process, and we'll provide you with a Certificate of Destruction to show proof of your compliance with federal and state document destruction laws and regulations.
Why UltraShred is Your Best Choice
Our commitment to providing service excellence and maintaining the highest level of document security gives our customers an unmatched level of confidence. Our state-of-the-art equipment and high-level security procedures have allowed UltraShred Technologies to earn the NAID AAA Certification. We're certified at the highest level for Paper Records Destruction, Computer Hard Drive Destruction, and Non-Paper Media Destruction. Our superior service has made us the document destruction provider of choice in the Gainesville, Florida area for businesses and residents.
For more information about UltraShred Technologies' paper shredding services in Gainesville, please contact us by phone or complete the form on this page.
Request a Quote
Complete this form and receive your quote in the next 5 minutes!

Margaret's Minutes...
To get our monthly specials and learn more about information destruction, subscribe to our monthly "Margaret's Minutes" newsletter!