Shredding Services for Jacksonville, Florida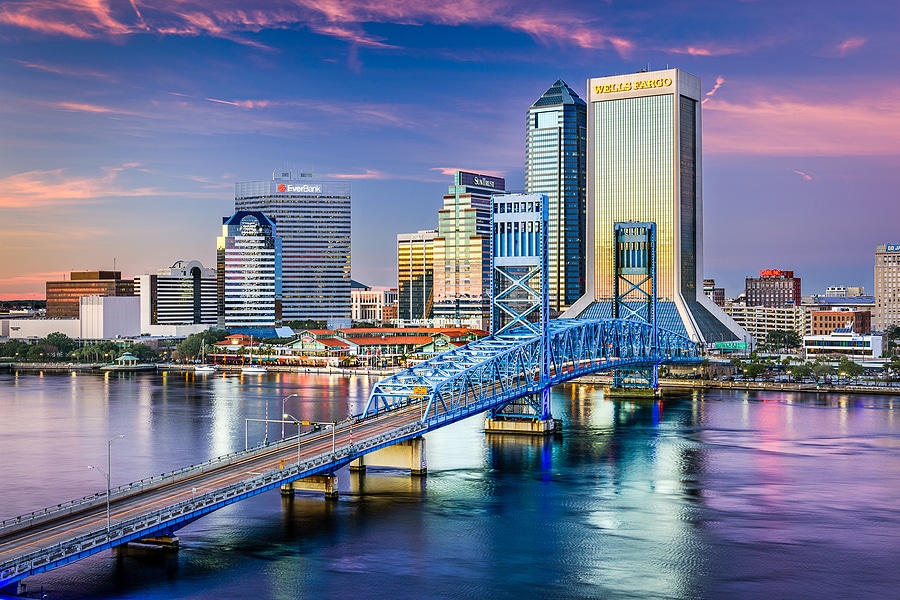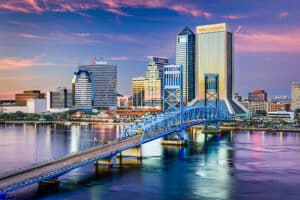 If you're a business or resident of Jacksonville, FL in need of on-site shredding services, give UltraShred a call. We can provide you with a quote over the phone and set up your document destruction service right away. So, contact us TODAY!
On-Site Mobile Shredding You Can Watch
Our powerful paper shredding trucks visit our clients' homes or offices in Jacksonville and destroy their sensitive documents on-site. Our staff will place your papers in one of our security bins for safe transport to our truck. Once at the truck, an automated system lifts the bin and empties it directly into the shredder, completely destroying the contents. You will also have the option to go to the truck and witness the destruction of your files on a monitor.
Our Secure Paper Shredding Services Can Be Tailored to Your Needs
Scheduled Shredding for Businesses
If your organization regularly discards papers in your office, our ongoing scheduled shredding service is perfect for you. We provide your office with secure containers, allowing all papers to be safely discarded. These containers store the papers until they are ready for shredding. On a regular schedule, we will visit your Jacksonville office, empty the containers, and shred the documents. We offer flexible schedules to meet your specific requirements.
One-Time Document Destruction for Businesses
For companies that don't require shredding services frequently, we offer one-time purges or shred projects. This service allows you to request our on-site paper shredding service only when you need it. Whether you call us once a year or as often as necessary, we will be there to destroy your confidential business records and help you properly dispose of years' worth of documents all at once.
Residential Shredding in Jacksonville, FL
Putting personal papers you no longer need in the trash is an invitation for identity thieves to steal and use your private information. The best way to prevent this is to have them shredded by UltraShred. We will come to your home and you will be able to witness the destruction of all those old personal files you want to get rid of with our residential shredding service.
Hard Drive & Media Destruction
Personal and business information is often stored digitally on various electronic devices. When these devices, such as hard drives, are no longer needed, they must be physically destroyed to ensure the information is no longer accessible. UltraShred specializes in hard drive shredding and electronic media shredding, so you never have to worry about your information falling into the wrong hands.
Why UltraShred is Your Best Choice in Jacksonville for Shredding
UltraShred Technologies is committed to service excellence, document security, and utilizing only the most reliable, state-of-the-art equipment. As a result, we have earned a NAID AAA Certification, the highest level of certification for Paper Records Destruction, Computer Hard Drive Destruction, and Non-Paper Media Destruction. Our exceptional service has made us the trusted document destruction provider for businesses and residents in the Jacksonville, Florida area.
Count on the Paper Shredding Experts
You can rely on us to protect your documents throughout every stage of the shredding process, and we will provide you with a Certificate of Destruction to demonstrate compliance with document destruction laws and regulations.
For more information about UltraShred Technologies' paper shredding services in Jacksonville, FL, please contact us by phone or complete the form on this page.
Request a Quote
Complete this form and receive your quote in the next 5 minutes!

Margaret's Minutes...
To get our monthly specials and learn more about information destruction, subscribe to our monthly "Margaret's Minutes" newsletter!