Shredding Services for Savannah, Georgia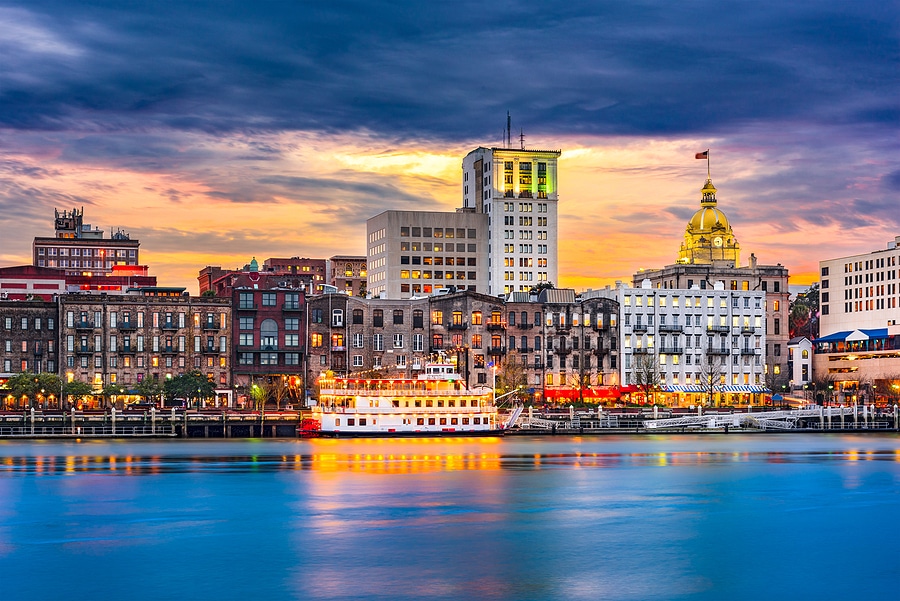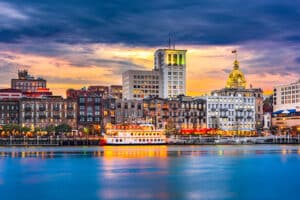 Call UltraShred today for an immediate quote over the phone and to set up your on-site document shredding service at the same time. We provide residential and commercial shredding services to the greater Savannah, Georgia area.
Speak to One of Our Document Destruction Experts
If you're unsure which of our document destruction services is right for you or if you have questions about having your confidential records shredded, call UltraShred and speak to one of our experts. Take advantage of their many years of experience to guide you through the entire mobile shredding process.
On-Site Paper Shredding Offers More Security
Ensure your documents are destroyed with on-site shredding. Why take a chance by giving your documents to someone you've never met before who will drive away with them to destroy them at some unknown time? We come to your Savannah, GA home or office with one of our high-tech document destruction trucks, and you can witness your papers being shredded. It is the most secure way to have your confidential records destroyed.
Choose the Best Document Shredding Service for You
One-Time Paper Shredding for Businesses
If it's time for your annual file purge or if you occasionally need to have company records destroyed, our one-time shredding service is the option you are looking for. This service allows you to call UltraShred anytime you want to have files professionally shredded. Call us as little or as often as you would like.
Scheduled Shredding for Any Size Office
Many companies rely heavily on paper for their business operations. These companies need our ongoing scheduled shredding service to securely dispose of documents. We provide locking bins and consoles that we place in your office. All you and your staff need to do is deposit papers in these secure containers. We will come to your office on a regular schedule to empty the containers and shred the contents. We will work with you to determine the best schedule for your firm.
Residential Shredding in Savannah, GA
The best way to protect your personal information on paper is to have all the private files you no longer need shredded. By doing so, you reduce the possibility of your data being stolen by identity thieves. With our residential shredding service, we come to your home so you can watch one of our commercial shredders turn your old tax returns, medical records, and all types of other paper files into tiny unreadable particles.
Hard Drive Destruction
You may be tempted to just throw out old computers with hard drives, erase them, or worse, let old computers sit in some storage area with no plan of what to do with them. But if someone gets their hands on one of those hard drives, they will be able to access the information. UltraShred's hard drive shredding service will destroy all your old hard drives and electronic media so you won't have to worry about your information getting into the wrong hands.
Your Best Choice for Shredding in Savannah, GA
Our commitment to service excellence, document security, and using only the most reliable, state-of-the-art equipment has allowed UltraShred Technologies to earn a NAID AAA Certification. We're certified at the highest level for Paper Records Destruction, Computer Hard Drive Destruction, and Non-Paper Media Destruction. Our service and excellence have made us the document destruction provider that businesses and residents in the Savannah, Georgia area trust with their paper shredding needs.
For more information about UltraShred Technologies' paper shredding services in Savannah, GA, contact us by phone or complete the form on this page.
Request a Quote
Complete this form and receive your quote in the next 5 minutes!

Margaret's Minutes...
To get our monthly specials and learn more about information destruction, subscribe to our monthly "Margaret's Minutes" newsletter!