Shredding Services for Tallahassee, Florida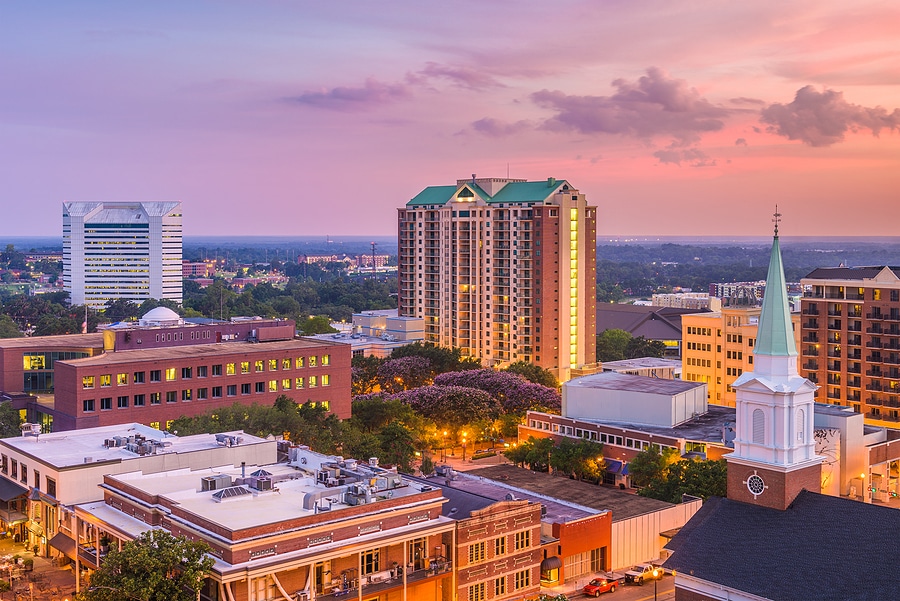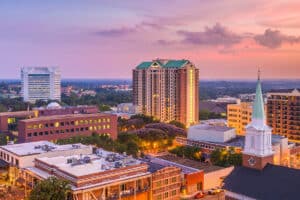 If you are a business or resident in Tallahassee, FL, and need confidential documents shredded, you've come to the right place. Contact UltraShred to receive a quote and schedule your service date promptly.
How the Shredding Process Works
Document Identification: Prepare the documents you want shredded and have them readily accessible at ground level.
Arrival: When our powerful paper destruction truck arrives, our staff will empty your boxes, garbage bags, or any containers with your documents into our locked bins.
Secure Transportation: The bins are then securely transported to our truck without any intermediaries.
Shredding: The truck's destruction system lifts the bin and empties the contents into the shredder, ensuring complete destruction of your papers.
Witness the Process: A viewing monitor on the side of the truck allows you to witness the shredding of your documents.
Our Document Destruction Options
One-Time Shredding for Business Records
Our one-time shredding service caters to businesses and organizations across all industries, offering professional destruction of files and documents whenever the need arises. Whether you have a few boxes or thousands of records, we are here to help. Contact us anytime for your shredding needs.
Scheduled Shredding Programs
If you and your staff dispose of documents in waste baskets within your office, our ongoing scheduled shredding service is essential. We provide secure bins and consoles for your office, ensuring that documents go into these containers instead of waste baskets. Our team then comes to your Tallahassee, FL business location, removes the deposited documents from the secure containers, and shreds them. This service helps you protect your information and maintain compliance with privacy laws. We collaborate with you to establish an appropriate schedule for your office.
Residential Shredding in Tallahassee, FL
At home, you likely have various personal papers such as tax returns, credit card statements, and medical records. When disposing of these papers, it is crucial to shred them to prevent identity thieves from accessing your private information. UltraShred provides on-site residential shredding services for Tallahassee, FL locals, ensuring that your personal information remains secure and protected from illegal use.
Hard Drive Destruction
Old hard drives contain a wealth of information that can be exploited by identity thieves if they fall into the wrong hands. UltraShred offers hard drive destruction services to prevent such breaches. We shred hard drives into tiny pieces, ensuring that the data is permanently destroyed. Additionally, we provide you with a Certificate of Destruction that lists each hard drive by its serial number.
Why UltraShred is Your Best Choice in Tallahassee for Shredding
For over two decades, UltraShred Technologies has been a leading provider of residential and commercial shredding services in Tallahassee, FL. Our customers choose us for the following reasons:
Competitive Pricing: We offer competitive prices for our services.
Convenient On-Site Shredding: We provide on-site shredding options for your convenience.
Friendly Customer Service: Our team is known for its friendly and helpful customer service.
NAID AAA Certified: We exceed the highest standards for security and professionalism in the information destruction industry, as evidenced by our NAID AAA Certification.
Contact UltraShred Today!
For more information about UltraShred Technologies' paper shredding services in Tallahassee, please contact us by phone or complete the form on this page.
Request a Quote
Complete this form and receive your quote in the next 5 minutes!

Margaret's Minutes...
To get our monthly specials and learn more about information destruction, subscribe to our monthly "Margaret's Minutes" newsletter!